Azure StorSimple addresses massive data growth, empowering you to take advantage of economical cloud storage for your inactive data, while keeping your mission-critical data on-premises for the highest levels of performance.
Hybrid Storage combined with Cloud Economics
StorSimple provides a feature-rich, enterprise cloud storage solution. It's truly hybrid, you decide what data stays on-premises and what data moves to the cloud.
Primary storage solution: Use StorSimple as primary storage for a range of workloads: collaboration, file sharing, databases, virtual machines.
Automated archive: Archive your cold data from on-premises to the cloud-automatically.
Cost-effective backup: Take advantage of automated cloud snapshots and back up data based on software policies without costly backup infrastructures.
Reliable disaster recovery: Get integrated data protection and location-independent disaster recovery, and only recover the data your apps need.
Four reasons why you will Love Azure StorSimple
1. Manage massive data growth
Take advantage of cloud scale to effectively manage data growth with a hybrid storage solution built for the enterprise.
2. Simplify data protection and recovery
Eliminate complex, costly infrastructure and take advantage of on-demand infrastructure and storage that you can manage centrally in the Azure portal.
3. Save up to 60 percent
Reduce your storage costs – from 40 to 60 percent, by automatically tiering inactive or cold data to the cloud.
4. Improve business agility
Achieve greater data protection using Azure's geographic redundancy.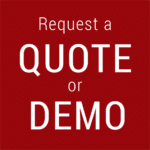 Request a Microsoft Azure StorSimple Quote or Demo
Evaluate Microsoft Azure StorSimple with Microsoft and Ascent Technology.
How do I engage with Ascent?
We encourage you to Contact Us, and we will assist you on your journey to discover the value that Microsoft Azure StorSimple can add to your organisation.
Also See
Cloud Data Management Solutions with SQL Server 2016
More Documentation