The growing number of threats to databases and unauthorised access to the data within, is clearly creating on-going headaches for CIOs. Solving these headaches may not be easy, but by asking the right questions, CIOs can begin to overcome their Database Security and Compliance challenges.
The five critical security questions that are on the minds of all CIOs today are:
Where is my crucial data?
What is happening to the data?
Who is accessing the data?
Is the data private and secure?
Can I report on this?
How our DB Shield Service Can Assist
Ascent Technology's DB Shield Service protects databases on your network with a set of preconfigured defenses, and helps you build a custom security policy for your environment – making it easier to demonstrate compliance to auditors and improve critical asset data protection.
The service cost-effectively protects your data from all threats by monitoring activity locally on each database server and by alerting or terminating malicious behavior in real time, even when running in virtualized or cloud computing environments.
All activities are recorded and automated reports are sent out to ensure clients are aware of what security risks are present within their environments. Clients can also track authorised and unauthorised changes to ensure uptime within their application sets.
DB Shield also requires no capex investment, is available on a subscription based model and is quickly deployed to provide immediate business value and insights with no infrastructure dependencies.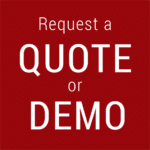 Request a DB Shield Quote or Demo
Evaluate DB Shield with Ascent Technology.
How do I engage with Ascent?
We encourage you to Contact Us, and we will assist you on your journey to permanently remove your Database Security and Compliance challenges with our DB Shield Service.
Also See
McAfee Data Center Security Suite for Databases