Economic Times Encourages Companies to a Co/Outsourcing Model
Economic volatility is driving a greater number of organisations to consider cost cutting measures and to implement consolidation procedures. This situation is further compounded by the growing skills shortage that makes it more difficult for businesses to acquire and retain people with the right levels of skills and experience. One way of mitigating these business challenges is for organisations to consider and adopt a Co/Outsourcing strategy.
Ascent's Database Administration and Support Service
Ascent Technology's proven database services model enables organisations to Co/Outsource the daily management, maintenance and support of their database environments on a 24/7 basis.
The active management and preventative maintenance ensures optimal performance, and can include application specific tasks and/or database batch jobs.
Proposed on a fixed monthly cost, this service is implemented on a remote and on-site basis to ensure a reliable, robust and optimally performing database environment.
Ascent Technology fosters a heterogeneous database technology strategy. Our specialised database skills enable us to service and support complex mixed technology environments – including Microsoft Azure SQL, Microsoft SQL Server, Oracle Database, MySQL, MariaDB, MongoDB, Azure Cosmos DB, PostgreSQL, EnterpriseDB and Amazon RDS.
The Value Proposition – Cheaper / Better
Cheaper
Our 40+ database administrators and consultants enable Ascent to manage demand through a more cost effective, economies of scale resourcing model.
Better
The same 40+ database administrators and consultants also enable Ascent to leverage one of the most comprehensive knowledge-base and expert skills repositories in the industry.
How much will this cost:
Years of experience has enabled Ascent to develop a structured methodology for assessing and determining the right level of support and associated cost on an individual client basis.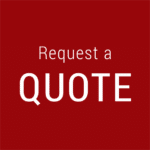 Request a Database Administration and Support Quote
We encourage you to contact us, and we will assist you on your journey to permanently remove your Database Management, Maintenance and Support challenges.
Company Overview
Ascent Technology is an Enterprise Database Management Services organisation, delivering end to end cost effective Database Consulting and Support Services to a wide range of business sectors. We are the trusted advisor to an impressive number of small, medium and large enterprises throughout the Middle East and Africa. Ascent Technology has built a reputation on maintaining high levels of client satisfaction with a sterling contract renewal rate.
Our expertise covers a comprehensive range of database technologies which means that focus is always on service and suitability rather than on product. We have the flexibility and adaptability that enables us to pay attention to clients' requirements to an extraordinary degree.
How do I engage with Ascent?
We encourage you to Contact Us, and we will assist you on your journey to discover the value that Co/Outsourcing Database Administration and Support Services can add to your organisation.
Also See
Database and BI Consulting Services