Extended Support for SQL Server 2005 ended on April 12, 2016. If you are still running SQL Server 2005, you will no longer receive security updates. Upgrade to SQL Server 2014, SQL Server 2016 or Azure SQL Database to achieve breakthrough performance, maintain security and compliance, and optimise your data platform infrastructure.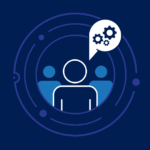 Why upgrade?
Understand the impact of SQL Server 2005 end of extended support and why upgrading to a modern data platform will benefit your business.
Achieve maximum performance with SQL Server + Windows Server
Don't forget that support for Windows Server 2003 also ended on July 14, 2015. This is a great opportunity to upgrade to the latest versions of Windows Server and SQL Server. Modernize your database with your infrastructure to scale for mission-critical performance and availability.
How do I engage with Ascent?
We encourage you to Contact Us, and we will assist you on your journey to discover the value that Microsoft SQL Server 2014 can add to your organisation.
Also See
Upgrade to SQL Server 2014 with Ascent Technology
Upgrade to SQL Server 2016 with Ascent Technology
Microsoft Software Assurance SQL Server Deployment Planning Services
More Documentation