Transform your business with a unified data platform. SQL Server 2019 comes with Apache Spark and Hadoop Distributed File System (HDFS) for intelligence over all your data.
SQL Server 2019 brings innovative security and compliance features, industry-leading performance, mission-critical availability, and advanced analytics to all your data workloads, now with support for big data built-in.
What you'll love about SQL Server 2019
1. Intelligence over any data
SQL Server is a hub for data integration. Deliver transformational insights over structured and unstructured data with the power of SQL Server and Spark.
2. Choice of language and platform
Build modern applications with innovative features using your choice of language and platform. Now on Windows, Linux, and containers.
3. Industry-leading performance
Take advantage of breakthrough scalability, performance, and availability for mission-critical, intelligent applications, data warehouses, and data lakes.
4. Advanced security features
Protect data at rest and in use. SQL Server has been the least vulnerable database over the last 8 years in the NIST vulnerabilities database.
5. Make faster, better decisions
Power BI Report Server gives your users access to rich, interactive Power BI reports, and the enterprise reporting capabilities of SQL Server Reporting Services.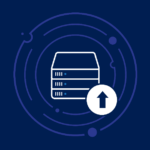 Get started with SQL Server 2019
Install SQL Server 2019 on Windows, Linux, and containers.
How do I engage with Ascent?
We encourage you to Contact Us, and we will assist you on your journey to discover the value that Microsoft SQL Server 2019 can add to your organisation.
Also See
Database and BI Consulting Services
Governance and Security in the Azure Cloud for South Africa
More Documentation